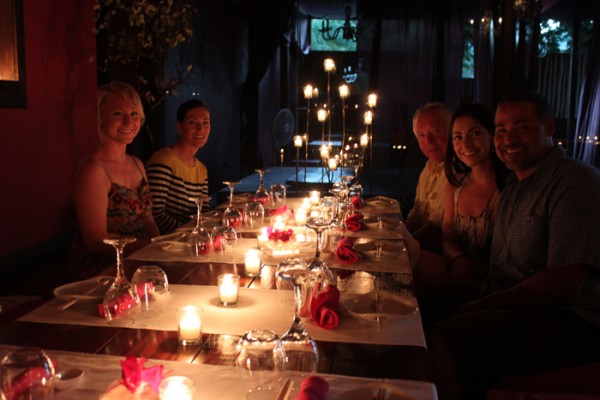 Having eaten dinner at Villa Montana's Eclipse Restaurant last year, I was eager to try O, Chef Jeremy Cruz's Asian-inspired restaurant. I was thoroughly pleased with all aspects of the meal, especially the service (server Celymarie has a natural ability to serve formally, but is happy to talk and make recommendations), the décor and the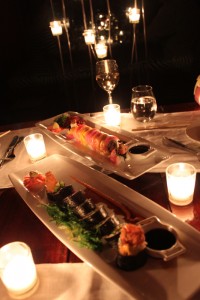 menu selections. Note: the interior is not for those who lack coordination, as the tables are recessed into the floor. However, if you can make it into the table, the red lighting, sparkling chandeliers and Asian artifacts are sensual and entertaining.
My companions and I took a tour through all food genres available on the menu and I have high praise for the sushi (maki rolls) and the noodle dishes (especially with churrasco). What you get at O is thoughtfully selected dishes that showcase a blend of Puerto Rican and Asian ingredients and cooking styles. What you don't get is an 8 page menu where you order sushi off a white order slip with a small pencil. And that is a good thing.
If you do decide to visit O, make sure to come a little early and try to catch the sunset before your dinner reservation. The grounds of Villa Montana Resort are lovely and will surely get you in the mood for the exotic dining experience that will follow.
Always make a reservation at 787-872-9554 x. 6009
By M. Boehmke – Foodiespr critic