Felicidades a todas las madres "heroinas puertorriqueñas" en su día, el cual debe ser una celebración todos los días. Para este Día tenemos aqui algunos de los especiales de los mejores Restaurantes de Puerto Rico.
Eighty20 Bistro en el Hotel Verdanza
¡Ya estamos al Mes de Mayo y para celebrar el Día de las Madres tenemos nuestro Almuerzo Domiguero el 10 de mayo, desde las 11am por solo $40 por persona! Ademas tendremos una bohemia musical en vivo a cargo de Daniel Rivera hijo.
Reserva al (787) 253-9000. ¡Te esperamos!
Villa Cofresí
Tráete a mamá a la playa o a bailar este weekend con nosotros y el Conjunto Quisqueya. Celebra las madres y sus dulces sueños! Tercera noche con 50% de descuento.
Lola Eclectic Cuisine en el Ponce Plaza
Porque todas nuestras madres merecen ser tratadas a lo mejor en la vida, Lola te trae el Brunch para Mamá. Disfruta del menú del brunch especial de 11:00am – 3:00pm o de nuestro menú a la carta de 11:00am – 9:00pm.
The Eclipse en Villa Montaña Beach Resort
Don't miss the opportunity to spend a beautiful Mothers Day day at Villa Montaña Beach Resort…
Reservations: 787-872-9554 — at Villa Montaña Beach Resort.
Don Pepe Restaurant
Feliz semana a todas las madres. Estaremos presentando musica en vivo de jueves a domingo
VIERNES – LA DESPEDIDA DE FERNAND UNPLUGGED
SABADO – MEL PADILLA ACUSTICO
DOMINGO HAY DOBLE TANDA, A LA 1 LLEGA SAMMY GARCIA Y A LAS 5 EL TRIO LOS ESTELARES
Para informacion puede llamar al 787-888-7373
Ajimojitos Restaurant


Bolitas by Chef Amaury
Tendrán su excelente menú regular pero se le obsequiara una sangría a cada madre que nos visite.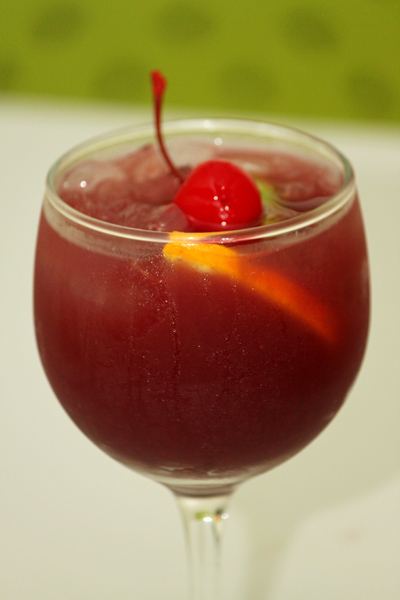 El Rincón del Pon por Chef Ricky Malaamigo
El Chef Ricky Malamigo ofrecerá este día de las madres el suculento Churrasco Certified Angus con arroz Mamposteao por solo $12.95. Grande en porción y gigantesco en sabor y textura, Dale a Mamá el gusto de su vida en el Rincon del Pon, Naranjito.
PR 164 Int. 826 Km.0 Barrio Guadiana Naranjito  Tel. 787-869-2995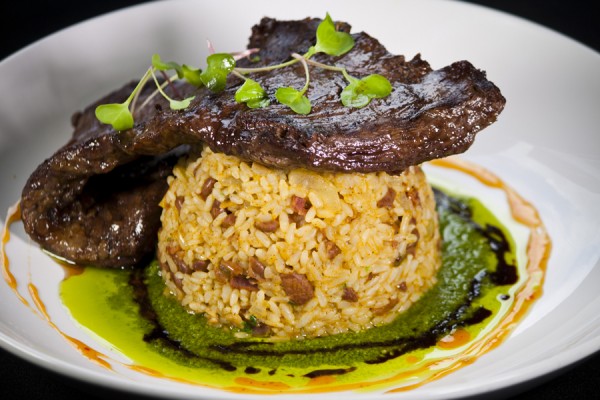 Barrachina Restaurant
Mamá se merece lo mejor!!!
Invitas a tu mamá a disfrutar de nuestro menú especial para las madre.Tendremos música en vivo de 1 a 4 pm.(Bachata,merengue,balada y pop)
No te lo pierdas!!!
Inarú Restaurant
Surprise your family this Mother's Day Weekend. Enjoy a great atmosphere and service in a family style Restaurant…
Open for Lunch & Dinner 11:30am-11:00pm…
Our Chef has taken the time to prepare special dishes for our guests this weekend.
Chef's Specials
* Mamposteao' Risotto w/ Sweet Plantains & Seafood Medley
* Rockefeller Blue Point Oysters
* Fisherman's Broth
* Fresh Halibut Fillet in Mandarin Sauce
* Surf & Turf; 12oz Lobster Tail & Beef Tenderloin
We also have Rabbit & Goat Stew, Fresh Fish & Seafood, Tasty & delicious Mofongos… Every plate is made from scratch to perfection using local products & ingredients…
Homemade Sangrias made w/ local fruits… The Best of OSJ! Choose from our variety:
* Guanabana * Mango * Papaya & Pineapple * Guava in Red Wine
* Red Traditional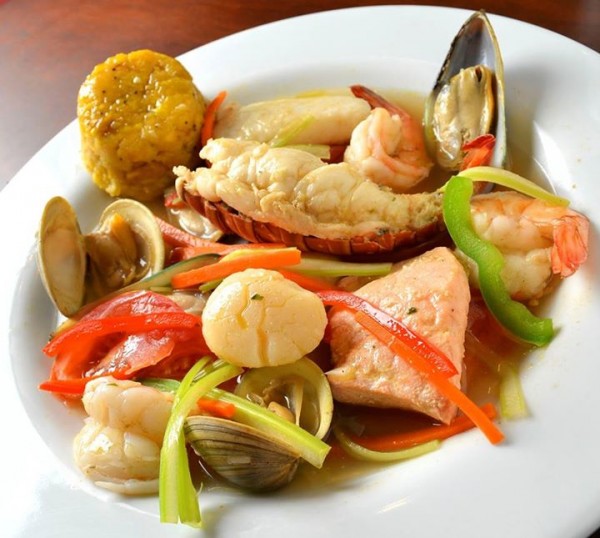 Regala una experiencia distinta y con estilo… El menu especial estara disponible tambien Domingo…
Regalale a mamá un delicioso almuerzo preparado por el Chef Jayson López este sábado … tendremos disponible por pedido PAELLA y COCHINILLO !!! No esperes hasta lo último ordena tu almuerzo ya!
Aseré en la Placita de Santurce