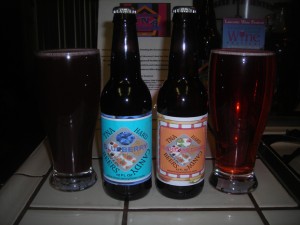 To date TNA CandyBeers has brewed over 165 CandiAle varieties. Their passion for brewing new and exciting flavors motivates them to brew at least one new flavor every month!
Inventor and founder, Ty Armstrong, has been perfecting his beer brewing craft for over 10 years, and has been focused on CandyBeer for the last 4 years. He is proud to say he is the first in the Nation to infuse beer with candy. The idea came as a result of female friends who didn't care for the "bitter" flavor of typical beer. How could he share his passion for
brewing and consuming beer when their palates were so different? So Ty set out on a mission to brew beer with a "twist" that would appeal to a slightly different palate while maintaining a great beer tasting finish.
Each CandiAle has its own distinct flavor personality, so it is tough to choose a favorite. However, a few of their most popular brews are the Dark Jamaican, RootBeer Stout, Mojito, Hurricane Cosmo, CandiPotion #9, and one of their latest creations the "Jolly Green Apple".
While the process of how they infuse their great tasting CandiAle's remains a secret, Ty did disclose that they use ingredients like fresh exotic fruits, teas and handmade candy. One of Ty's goals once the CandyBeer brand is establish is to conduct co-op brewing lessons to teach beer enthusiast how to produce their own CandyBeers at home.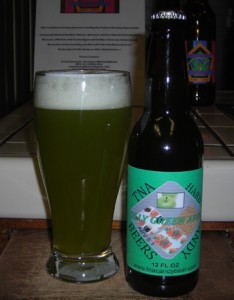 TNA CandyBeers is currently seeking licensor to distribute their beers, and pursuing funding for a small Nano-Brewhouse that would allow them to produce and sell their unique and delicious CandiAles in stores nationwide. Ty and his brewing abilities have been featured on a multitude of local platforms in California including TV and radio (see website for details), and continues to participate in local festivals and non-profit events pouring CandyBeer beer for local charities.
TNA CandyBeers is seeking investors to fund their Nano-Brew Project. Prospects can read a detailed business plan on their website www.tnacandybeer.com or contact Ty Armstrong directly.
For more information please contact:
Ty Armstrong Sr – Inventor/Brewmaster @ TNA CandyBeers
tarmstrong@tnacandybeer.com
(805) 461-8622
www.tnacandybeer.com