Todos los sábados y domingos hasta las 3:00 PM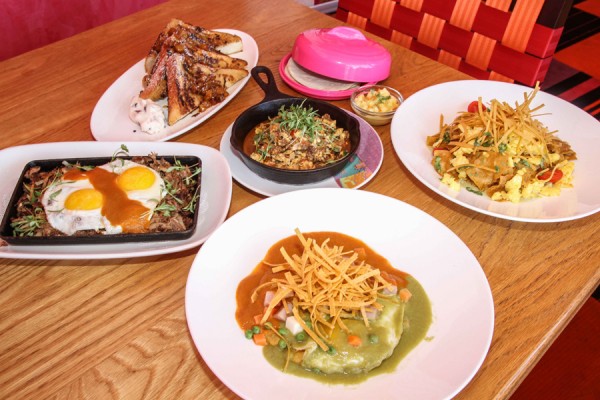 Con el lema "Despierta rico, Despierta Rosa", el Restaurante Rosa Mexicano lanzó su menú de Brunch. El restaurante, ubicado en los predios de Paseo Bahía, cerca el Caribe Hilton, cuenta con servicio de valet parking gratis para los clientes que lo visiten.
"Cada día más son muchos los puertorriqueños que les gusta el Brunch. Ahora en Rosa Mexicano podrán encontrar una alternativa adicional, de cinco variados platos de Brunch en el menú los sábados y domingo hasta las 3:00 PM.," expresó Hedwill Martínez, Chef Ejecutivo de Rosa Mexicano.
Huevos ROSA(Divorciados)
Sunny-side upegg,ServedoverCrispy Tortilla andRefriedBean
Topped w Tomato Sauce, Salsa Verde, Ham & Cheese
Torrejas de Miel/French Toast
Cinnamon-Chile Cascabel Crusted Bread w/Dried Fruit,Citrus Creamy Cheese & Caramelized Plantains
Huevos Fritos y Carnitas/Fried Eggs & Carnitas Hash
Pork Carnitas and Potato Hash, Topped w Fried Egg & Pineapple-Habanero Mustard Jam
Machacado con Huevo/Shredded Beef w Egg
Revoltillo con Carne, jalapeños, tomates & cebollas, servido con tortillas
Mexico City Chilaquiles/Tortilla Scramble
      Seared Ham Steak Topped w/Scrambled Egg,Corn Tortilla and Creamy,Smoky Chile Sauce
Para acompañar estos deliciosos platos se añade al menú, refrescantes bebidas como  Salida del Sol (Sunrise)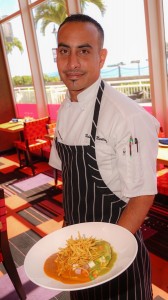 preparado con tequila, St. Germain Elderflower, Cava y parcha y Naranja Brillante hecho con tequila, Cointreau, Cava, jugo de naranja y limón fresco.
Se mantienen los platos emblemáticos dentro del horario de Brunch para los amantes de la comida mexicana podrán quienes también podrán disfrutar de platos como el Guacamole en Molcajete que se prepara en la mesa y se sirve con tortilla chips y salsa norteña; Tacos de Carnitas preparados con carne de cerdo cocinada lentamente al pastor, con cilantro, cebollas blancas y piña a la parrilla; y de postre, churros mexicanos servidos con salsa de chocolate, caramelo y frambuesa, entre otros.
El Restaurante, abre todos los días a las 11:00 AM para almuerzo y cena hasta las 11:00 PM y los jueves, viernes y sábado hasta las 12:00 AM.  Los miércoles es Día de Damas en el Restaurante con las margaritas a mitad de precio todo el día.
Rosa Mexicano acepta reservaciones llamando al (939) 338-7344 o a través de Open Table.