From May 14-20 2014, Puerto Rico will celebrate its third annual Puerto Rico Restaurant Week, announced Gustavo Antonetti, president of Kinori Group, the company that produces the event.  PR Restaurant Week is a culinary event that gives diners the opportunity to sample the best restaurants on the Island at special prices.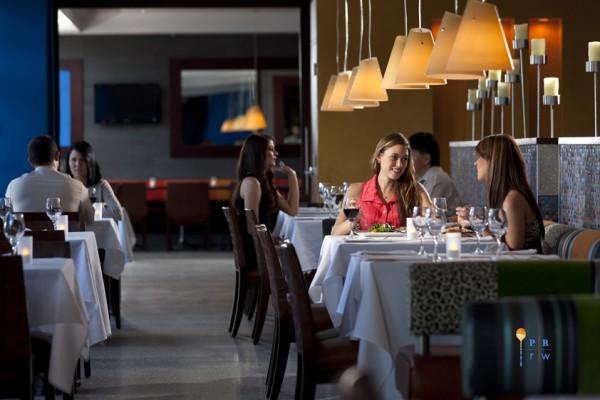 Restaurants throughout Puerto Rico will offer pre-fixe dinner menus for only $28 or $38, with options for the appetizer, entrée and dessert.  For the first time, several restaurants will also offer pre-fixe lunch menus for $14 or $19.  "Puerto Rico Restaurant Week provides an unbeatable opportunity to visit a different restaurant every day and enjoy a complete experience at an exclusive price," said Antonetti.
Over 40 restaurants throughout the Island will participate this year.  Renowned chefs like Roberto Treviño, José Santaella, Mario Pagán, Javier Nassar, Raúl Correa, Xavier Pacheco, René Marichal and Juan José Cuevas will participate in this year's event. To continue fostering the use of local, sustainable ingredients, restaurants will incorporate as many local ingredients as possible into their dishes, helping the farming industry and stimulating the local economy.
This year PR Restaurant Week has partnered with JetBlue Airlines, who along with several hotel partners, will help in the promotion of the Island as a gastronomic destination and attract more tourists to the Island.  As a result, this will boost the economy in the low season and help further PRRW's mission to continue positioning Puerto Rico as a top culinary destination.
To participate in Puerto Rico Restaurant Week, diners are encouraged to visit www.PRrestaurantweek.com and view the participating restaurants along with the menus.  Spaces are limited so reservations are highly recommended.