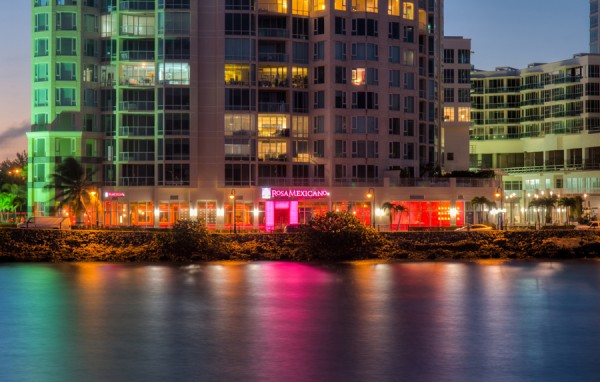 No es el típico restaurante mexicano que usted espera. Su concepto es comida autentica mexicana usando técnicas de la cocina francesa, esto trae la adición del sabor del aceite de trufas al los ingredientes frescos de la cocina mexicana (chiles, tomatillos, jalapeño, etc).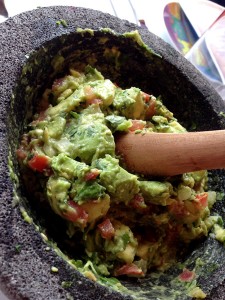 El restaurante fue fundado en el 1984 por Josefina Howard en Nueva York y la franquicia fue traída a Puerto Rico por la compañía Ocean Front Hospitality.
Los amantes de la comida mexicana podrán disfrutar de platos emblemáticos como el Guacamole en Molcajete que se prepara en la mesa y se sirve con tortilla chips y salsa norteña.
Los tacos de carnitas preparados con carne de cerdo cocinada lentamente al pastor, con cilantro, cebollas blancas y piña a la parrilla; de postre, los churros mexicanos servidos con salsa de chocolate, caramelo y frambuesa.
Ademas de la clásica margarita, la cadena cuenta con su bebida emblemática, la Pomegranate margarita congelada preparada con tequila blanco, triple sec, granada y lima.
Localmente el restaurante comprará vegetales tales como tomates, cilantro y pescados como el chillo y el dorado para preparar sus recetas, nos dijo su Chef Hedwill Martinez.
Nuestros platos favoritos fueron:
Entradas
Guacamole en Molcajete
A Rosa Mexicano specialty since 1984. Guacamole, prepared tableside, with avocado, jalapeño, tomato, onion and cilantro
Salsa Nortena
An authentic Northern Mexico recipe of roasted roma tomatoes, garlic, poblano chiles and grilled white onion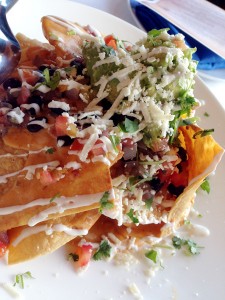 Antojitos Mexicanos
Nachos de Tres Quesos
Crispy tortillas, diced onion, tomato, black beans, Chihuahua cheese, sharp cheddar, queso fresco, cilantro, pico de gallo, guacamole, chipotle cheese sauce, crema & sliced serrano chiles.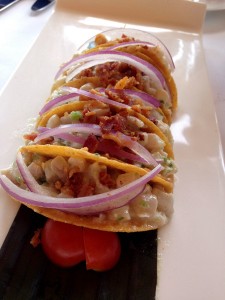 Tacos de Mahi Mahi
Raw Mahi mahi served ceviche-style with lime, serrano chile, bacon, truffle oil and queso fresco aioli, served in a crispy corn tortilla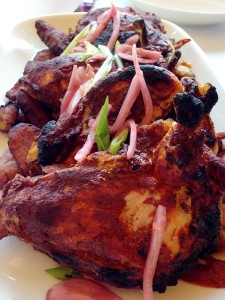 Platos Principales
Pollo Pibil
Marinated natural chicken brushed with achiote and oven-roasted. Served with plantains, habanero pickled onions and nopales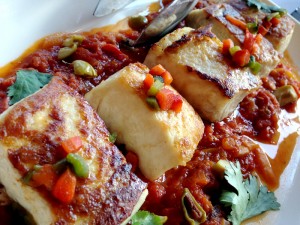 Pescado a la Veracruzana
Pan-roasted fresh Mahi in a traditional salsa Veracruzana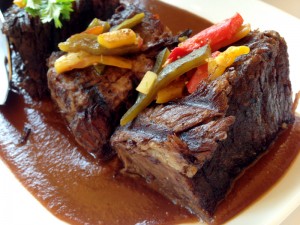 Tablones
Braised beef short ribs marinated in guajillo and pasilla chile
with smoky mestiza sauce and rajas
Platos principales servidos con arroz de la casa y refritos.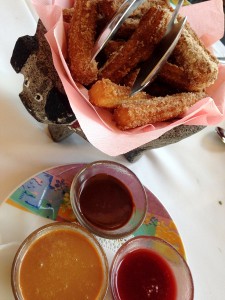 Postre
Churros en Bolsa
Hot Mexican doughnuts tossed in sugar and cinnamon with three dipping sauces: chocolate, cajeta and raspberry.
Si fuera a ir todos los días no me cansaría de pedir los Tablones con el arroz de la casa y los refritos de habichuelas negras. Este es mi plato favorito junto al Guacamole y la margarita clásica.
Dirección: The Shops at Paseo Caribe (Marginal hacia el Fuerte San Jerónimo)
Teléfono: (939) 338-7344
Horario del Restaurante:
Almuerzo-Domingo a Sábado 11:30 AM- 4:00 PM
Cena-Domingo a Miércoles 4:00 PM-11:00PM
Cena-Jueves a Sábado 4:00 PM-12:00AM
Happy Hour: Todos los días de 4:00 PM a 7:00 PM