Chef Jose Carles is not your typical Executive Chef. He is quiet, polite and accepts constructive criticism with a warm smile; that is the most important thing I noticed when I met him last week. And that, in my opinion, is what will make him thrive for years to come.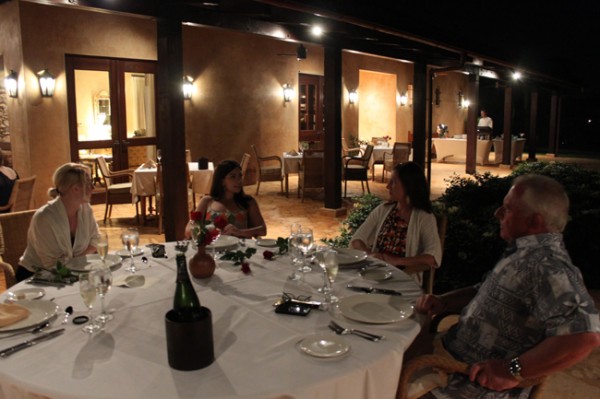 La Casa is not your typical restaurant. I had never heard of it before making several trips to the western part of Puerto Rico and it sits as almost a complement to a golf course, or rather, as a service to the members. But hopefully the awareness of this restaurant gem will soon change. With a focus on a nursery and gardens, which yield all of the fresh ingredients that go into the dishes on a daily basis, La Casa subscribes to the theory that fresher ingredients make better food. Mint, basil, tomatoes, fruits…I don't think I need to be the first to tell you that food tastes better when it is made closer to the source or straight off the vine (you are reading a food blog after all).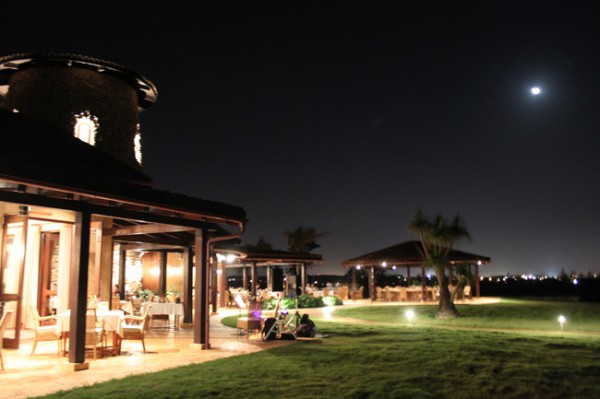 Last week's four course meal was delicious, and my selections showcased several of the in-house made or cultivated ingredients. Zuppa tomate for antipasti, spaghetti with prawns, filet and then red velvet cake for dessert. All dishes were well-executed and flavorful. What I want to highlight is Chef Carles ability and desire to take risks with his dishes. Spaghetti with prawns does not, at first glance, seem breakthrough, but Chef Carles managed to make a spaghetti with daring spice, hot peppers, red sauce, prawns with tails and get this, mint, and pull it off. I ate with a bit of a confused pallet at first, but finished every single bite on my plate. For the first time in a long time a chef made me wonder what he was thinking with a dish.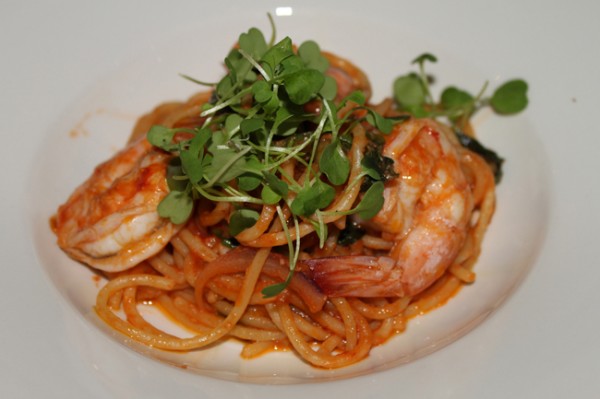 And so I asked him. He sees his food and cooking style as incredibly simple, not comfort food exactly, but as perhaps something you quickly make at home with whatever protein, starch and vegetable you have available. And then he infuses fresh ingredients that make sense to him….he sees mint and basil as a balance to the spice. I see it as daring, bold. Whatever your viewpoint, I am confident you will find something you believe is delicious on Chef Carles' intriguing menu.  
Always call for reservation 787-609-5888
By M. Boehmke – Foodiespr critic