Para ser critico de restaurante, barra, club, o guaguita, favor enviar su reseña mas fotos a critic@foodiespr.com
To be a critic of restaurants, bars, clubs, or Food Trucks please send your review and photos to critic@foodiespr.com
Para ser critico de restaurantes lo único que debes tener en cuenta es la preparación correcta de los ingredientes para preparar el plato que vas a criticar, ademas hablara del servicio, la limpieza y si los precios se ajustan con lo que recibes a cambio.
Este Blog fue diseñado para que envíes tu articulo de critica positiva o negativa de un restaurante, barra, lounge, pub, chinchorro o food truck.
El articulo debe de ir acompañado por foto o video de lo que se esta criticando, la comida, la limpieza, el servicio, el lugar, el parking en fin de lo que desees hablar.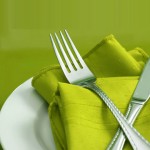 Se postearan en la categoría de Be a Critic dentro de Foodies Place y se escojera mensualmente al critico que mas postee artículos para regalarle un certificado para uno de nuestros restaurantes participantes.
Asi que prepara la cámara y las ganas de aventurar culinariamente para que te des a conocer en el mundo de la gastronomía. Buen Provecho!
All you need to be an effective critic is to have a basic understanding of the ingredients and preparation of the dish you are going to review as well as being able to talk about service, cleanliness & price value.
This blog was designed so that you can send your positive or negative reviews on restaurants, bars, lounges, pub or food trucks.
Reviews will be posted in Be a Critic and Foodies Place and there will be a monthly gift certificate at one of our participating Restaurants to the the Critic of Month.
So get your camera ready and prepare yourself for culinary adventure as you set out in the brave world of gastronomy.  Buen Provecho!